Although our hosts were way less than 100% (with one in hospital and the other under the weather), the show must go on! Our hosts Spacemob Ascent was great though, providing a lovely venue for the evening.
So this happened…
dodgerblue
#1E90FF
rgba(30, 144, 255, 1)
CSS colour of the month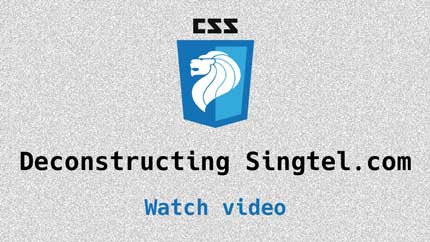 Chris goes under the hood of the Singtel.com website to see what's going on in there.
CSS News (April 2017)
Updates and news in the world of CSS for April 2017. Our regular segment. Topics covered available here.
About the speakers…

Chris apparently has the wrong qualifications and shouldn't be here. No one told him though, and despite not wanting to work with computers, he became a web developer anyway.